In safe hands with Quantum Gaming: Inside our comprehensive approach to iGaming management
Quantum Gaming's development is moving at a monumental pace, and our reputation is leading to more and more brands recognizing what our tech and capabilities can do for the growth and success of their businesses.
The QG brain-trust handles any and all needs of casino operators, and does so with efficiency, style, and flair. From Frontend to Backend, from QA to Compliance Regulation and payment processing, our team manages brands like few other platform providers out there.
In the 4th quarter of 2023, Quantum Gaming will be taking on the management of another 8 remarkable gaming brands. It's been an incredible ride in Year 1, and we are looking forward to 2024. Onwards and upwards!
Why choose Quantum Gaming? 
Why are so many brands trusting Quantum Gaming? Well, our virtually unmatched combination of quality and efficiency would be a good start.
Our Backend is encapsulated, which means that creating new environments and servers can be done in under 24 hours. In layman's terms, this will permit you brand to scale quickly and effortlessly, as well as allowing near-instant updates. Increased fault tolerance (The capacity of a system or infrastructure to maintain uninterrupted operations and deliver vital functionality, even when confronted with hardware or software failures) is just an added bonus.
The QG Frontend is modular and designed to give us the capability to swiftly deploy or remove entire websites or specific sections within seconds. This rapid flexibility enables us to bring your ideal vision to life in seconds, and to change it the moment something isn't to your liking.
Quantum Gaming also provides our very own theme-ing system, allowing you to switch things up as quickly as you can come up with new ideas. All you need is a brand guide – pick and choose what you want, how you want it, and we'll cook you up a casino, and we'll do it in under 30 days!
De-constructing the intricacies of QG's management operations
If we're being totally honest, a lot of people in the gaming sphere think they have what it takes to launch and run an online casino, but few actually do. Quantum Gaming does, and nearly two decades of experience in iGaming have provided our leadership and expert team with the necessary experience, savoir-faire, and intricate knowledge needed to pump out brands quickly, but at no expense to the quality of the product.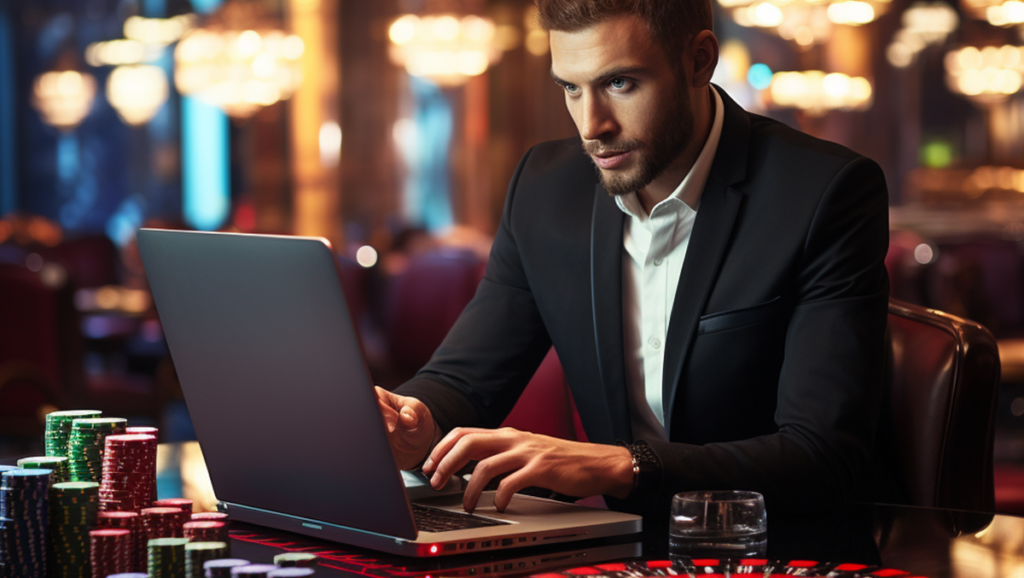 If you want to learn how to swim, you wouldn't jump head-first into shark-infested waters when a swimming instructor can guide you through the whole process in the safe shallows, right? It's the same thing in iGaming – not having the requisite experience and knowledge of the industry can lead to your brand being devoured by a highly-competitive business.
Allowing seasoned experts such as those behind QG to help you brand grow it's reach, stand on it's own two feet, and prosper is a much safer approach than striking out on your own into the unknown. Those aren't the only advantages of a Quantum Gaming white label solution, though – here are a few others:
Speed to Market: White label solutions typically allow you to launch your iGaming platform more quickly. With a pre-built infrastructure and software provided by the white label provider (such as Quantum Gaming), you can get your platform up and running faster compared to building a custom solution from scratch. This speed is crucial in a competitive industry like iGaming.
Lower Initial Investment: White label solutions often require a lower initial investment compared to developing a custom turnkey solution. You save on development costs, as the white label provider handles much of the technical work and operational setup. This frees up capital for marketing, promotions, and player acquisition.
Reduced Technical Expertise Required: Developing and maintaining an iGaming platform from scratch demands a high level of technical expertise. With a white label solution, you can leverage the provider's technical expertise. This is especially beneficial if you lack the in-house knowledge required for building and maintaining a complex gaming platform.
Compliance and Licensing Assistance: White label providers typically have experience with regulatory compliance and licensing requirements in various regions. They can help navigate the complex legal landscape and ensure that your platform operates within the bounds of the law. This can save you time and resources in legal and regulatory matters.
Access to Proven Technology: White label solutions are often built on well-established and proven technology. This means you can benefit from the experience and lessons learned by the white label provider. You have access to a stable, reliable platform with features and tools that have been tested in the market.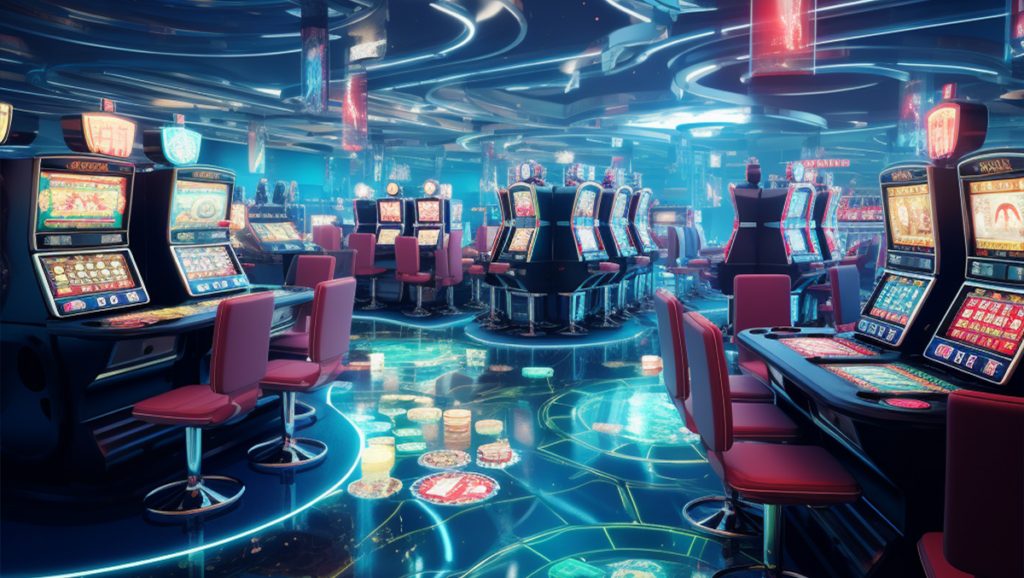 As the iGaming landscape continues to evolve, Quantum Gaming stands as a steadfast guide, helping operators navigate the complexities and challenges while ensuring player satisfaction and regulatory compliance. From the intricacies of compliance regulations to the nuances of affiliate management, Quantum Gaming is responsible for ensuring that any iGaming white label we provide operates smoothly and efficiently. Among our responsibilities are the following:
Updating game selection
Quantum Gaming manages the casino game library to provide players with a diverse and engaging gaming experience. This involves:
Adding new games to the platform, often sourced from game providers.
Updating existing games to ensure they remain current and enjoyable.
Removing outdated or unpopular games to maintain a fresh and exciting selection.
Licensing and Compliance
Our Legal and Compliance teams ensure that the online casino operates within the legal framework and complies with regulations:
Obtaining and renewing necessary licenses and permits to operate in specific jurisdictions.
Staying informed about evolving gambling laws and regulations.
Conducting regular compliance audits and reporting to regulatory authorities.
Monitors regulatory developments in relevant jurisdictions.
Ensures that the casino remains compliant with new requirements and standards.
Payment Processing
Managing payment and banking options for players is essential for a seamless gaming experience, as is providing updates current with any industry developments.
Quantum Gaming handles:
Secure processing of player deposits and withdrawals through various payment methods.
Resolving payment-related issues promptly and efficiently.
Implementing fraud prevention measures to protect financial transactions.
Customer Support
Providing excellent customer support is crucial for player satisfaction. Quantum Gaming technology, along with the automation tools that we have acquired from Flows, provides:
Multichannel customer support, including live chat, email, and phone.
Assistance with player inquiries, complaints, and technical issues.
Training and guidance for support staff to ensure professionalism and efficiency.
Marketing and Promotion
Quantum Gaming develops marketing strategies to help you attract and retain players. These include:
Creating and launching promotional campaigns to drive player engagement.
Designing loyalty programs and bonuses to incentivize player activity.
Managing affiliate marketing efforts to expand the player base.
Player Retention
Keeping players engaged and loyal is a priority. Quantum Gaming helps operators by helping them manage the following:
Offering loyalty rewards, cashback, and personalized promotions.
Analyzing player behavior to identify opportunities for retention.
Continuously optimizing the player experience to enhance satisfaction.
Analytics and Reporting
Data-driven decisions are crucial, and the QG analytics tools are second to none. Quantum Gaming can provide you with:
Monitoring of player activity, financial metrics, and user engagement.
Regular reporting to help operators make informed decisions and adjustments.
Security and Fraud Prevention
Protecting player data and preventing fraud is paramount, which is why Quantum Gaming:
Implements advanced security measures to safeguard player information.
Monitors for any suspicious player behavior or transactions.
Helps you act swiftly to address and prevent fraudulent activities.
Responsible Gaming
Quantum Gaming promotes responsible gaming practices, meaning that you'll be able to:
Implement tools and features to help players set gambling limits.
Educate players about responsible gaming and provides resources for assistance.
Providing tools and guidelines for Responsible Gaming best practices.
Affiliate Management
For operators with affiliate marketing programs, Quantum Gaming manages:
Relationships with affiliate partners, including communication and payouts.
Tracking of affiliate marketing efforts and analyzing their effectiveness.
Content Localization
Adapting content for global markets involves:
Translating and localizing games and marketing materials for different languages and regions.
Tailoring promotions and campaigns to suit cultural preferences.
Hosting and Server Management
Quantum Gaming manages hosting and servers:
Ensuring website reliability, uptime, and scalability.
Addressing server-related issues promptly.
Anti-Money Laundering (AML) and Know Your Customer (KYC)
Implementing AML and KYC procedures to:
Verify player identities and prevent money laundering activities.
Comply with legal requirements related to customer due diligence.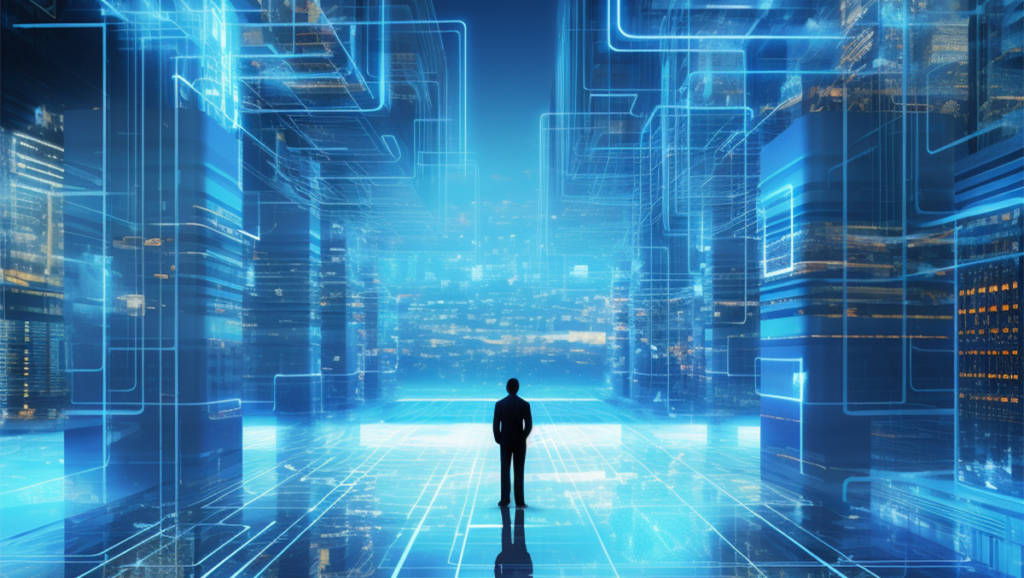 Getting started with QG
With Quantum Gaming at the helm, iGaming operators can focus on delivering top-notch entertainment, while confident in the knowledge that the essential behind-the-scenes tasks are in the capable hands of experienced professionals. As the industry marches forward, Quantum Gaming remains a stalwart companion, committed to the continuous improvement of the iGaming experience for operators and players all over the globe.
If you are on the lookout for some of the best white label solutions in iGaming, contact us at www.quantumgaming.com and let us introduce you to a whole new world of gaming opportunities.